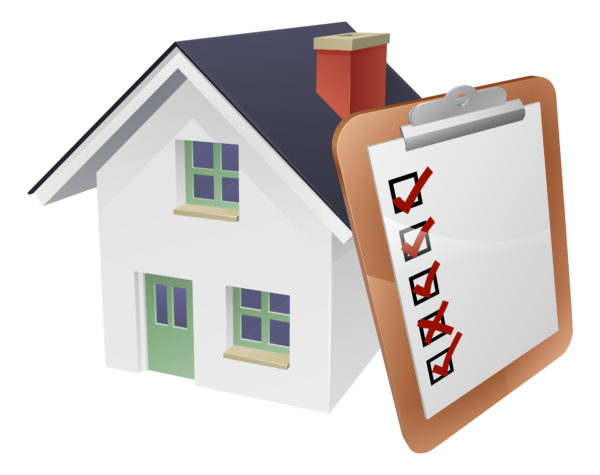 Just like regular oil changes for your vehicles, a house also requires routine maintenance to stay in top running condition.
Inspection is the first step. Monitoring your home's exterior, appliances, AC unit, furnace, plumbing, security, and electrical systems will help prevent breakdowns, save money, and keep your home looking its best.
To assist with this, we've created a home maintenance checklist for you! Use the below list to help schedule seasonal work, minor repairs and home cleaning.
We recommend checking this list monthly to keep your home in good working condition. If any of the jobs go beyond your skill level or you just don't have the time, please contact us for help.
Seasonal Home Maintenance Checklists
Fall

Lawn chores, raking, aerating
Inspect forced-air heating system
Clean fireplace and chimney flue
Seal cracks and gaps in windows and doors
Touch up home exterior with paint
Inspect roof for missing, loose, or damaged shingles
Power wash windows and siding
Clean gutters and downspouts
Fix cracks and gaps in the driveway and sidewalk
Check water heater for leaks

Spring

Change the air-conditioner filter and inspect/service unit
Clean window and door screens
If you have a wooden deck, inspect paint/stain
Inspect sinks, showers, and bath caulking
Remove insulation from outdoor faucets and check sprinkler heads
Drain or flush water heater
Fertilize your lawn
Winter

Cover your air-conditioning unit
Clean bathroom exhaust fan grills
Vacuum refrigerator and freezer coils
Clean drains in sinks, tubs, showers, and dishwashers
Replace the batteries in smoke and carbon monoxide detectors
Clean window and door screens
Vacuum lint from the dryer vent
Inspect doors, fix squeaky handles and hinges

Summer

Oil garage-door chain and hinges
Remove lint from inside and outside washer hoses and dryer vents
Clean kitchen exhaust fan filter
Check dishwasher for signs of a leak
Check around toilets for leaks
Prune trees and shrubs
Contact Us Online
WE'LL BE IN TOUCH AS SOON AS POSSIBLE. IF THIS IS AN EMERGENCY, PLEASE CALL 954-473-1400